Chad was very helpful in our search for a Panama City Beach condo. This was our first vacation property and had a lot of questions. Chad was alway available to take our call and was a pleasure to work with. He is a very knowledgeable of the condo market and a true professional. I would highly recommend him for your real estate search.
Tommy & Annette Wright
I first met Chad in 1998 when I inquired about a listing he had at the Edgewater Beach Resort in Panama City Beach. I purchased the Condo without seeing it until the day of the closing. Chad sent me all the pictures I asked for and gave me all the information I needed to understand the rental
market at the Edgewater. The day of closing we met him at the condo and the unit was exactly as he described it, if not better. Since then we purchased another condo at The Boardwalk Beach Resort that Chad found for us. Chad is a Man of integrity and I refer him to all my Friends and Family.
Jack & Laura Band | Louisville, KY

Chad was recommended by a friend and assisted us every step along the way. He showed us our vacation condo on our schedule since we live out of town and was very accommodating when the close date has to be extended. My wife and I highly recommend Chad and really appreciated his attentiveness to our needs.
Phillip & Donna Bridges, Cartersville GA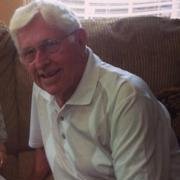 I met Chad Miller at Edgewater Beach Resort in Panama City Beach, Florida when I was considering the purchase of a condominium. I already owned a unit in one of the leading complexes on Panama City Beach and was interested in another for investment purposes. Chad was a sales representative for Edgewater Beach Realty. Over a period of time, he showed me several units. At all times Chad was totally professional and congenial. If I had any questions he made sure I had the answers. After a period of time, I made the decision to purchase another condominium. This was probably the largest dollar value of any one sale for Chad. Again, he was exemplary in his professionalism and integrity. I highly recommend Chad and his firm for their honesty, character and willingness to serve in their real estate endeavors.
Rufus Dixon, Carrollton, GA
We sold our condo in Panama City Beach at Edgewater Beach Resort through Chad. He's been a consummate professional, bringing his knowledge & experience with the current real estate market in the area of our condo to our relationship and sale. There is nothing pushy about his approach or interaction with us. The opposite is true. Chad has proven to be the expert that's pulling for us and on our team. He is confident, calm, friendly, and a clear communicator. I easily and highly recommend him to anyone looking to buy or sell property in the Panama City area. ~ Jonathan K., Birmingham,
Jonathan King, Birmingham
I recently purchased a home through Chad. We went through several negotiations and he did exactly as I asked. Chad was very helpful with my purchase and walked me all the way through the process.
Hugh Roche, Panama City
115 Bid A Wee Ct, Panama City Beach, FL 32413
Professional, competent, courteous, a real pleasure to work with. Just a few words that come to mind when speaking about our working experience with Chad Miller and his staff. In this day and age, communication is one of the most important aspects of selling your home. So many realtors say they are there for you, but when you try and call them to ask a question or if you have a concern sometimes it takes days for them to get back to you. That was not the case with Chad and his staff. Their response time was phenomenal; in fact, they called us just to keep in touch and to see if they could do anything for us. What a welcome change!
We would highly recommend using Chad Miller and his team for all of your real estate needs whether selling or buying. You could not ask for a more knowledgeable, skilled team of sales people. With Chad you will have the confidence that everything has been attended to right down to the smallest detail and a smooth closing will be the only item left to do.
Joseph and Jacqueline Jasiewicz
We are very impressed with Chad's professionalism and his knowledge of the condo market as it is our first time buying a condo. He is making this process very easy for us which is the best part. We want to enjoy this process and so far loving every minute of it all thanks to Chad. I would defiantly
recommend Chad and will always refer him to anyone I know who is looking in the market
Rachel Presson - Panama City Beach, FL
My husband and I recently purchased a home in Florida and were very lucky to meet Chad. It was by complete accident, as the realtor, we'd been speaking with was unavailable for a showing, but she sent Chad instead. We couldn't have been Happier.
Two hallmarks of Chad's success are his authenticity and unwavering attitude towards "customer service". He was extremely personable, knowledgeable and professionally engaging; he made us feel as though we were his only clients; we never felt rushed.
Throughout our closing, he was responsive to every question (and we had many) and followed up, with us, consistently and timely by phone and email. He even attended our closing, just to make sure we got all the keys and could find the house, after dark with our Uhaul in tow- Wow!
Lastly, he provided us a detailed list of Florida utility companies and cable to help expedite our settling period. He was a welcomed breath of fresh air. The examples are too many to list; I just can't say enough.
We enthusiastically give him our highest recommendation with confidence that he will use his professional expertise and abilities to serve you well.
Jerry & Susan Parker - Lynn Haven, FL
My wife and I were looking for a condo in Panama City Beach and met Chad at his office at Splash Resort. After talking with him for a few minutes we felt confident that he was the agent for us. We were apprehensive about buying a condo and feel blessed to find such a knowledgeable agent. He was always available to take our calls and
gave us his undivided attention
throughout our condo buying experience. We
would definitely recommend Chad to anyone looking to buy a condo in Panama City Beach.
Tommy & Annette Wright - Harrison, TN