5 Things First Time Condo Buyers Need To Know
Posted by Chad Miller on Monday, September 4, 2017 at 1:39 PM
By Chad Miller / September 4, 2017
Comment
5 Things First-Time Condominium Buyer's Should Know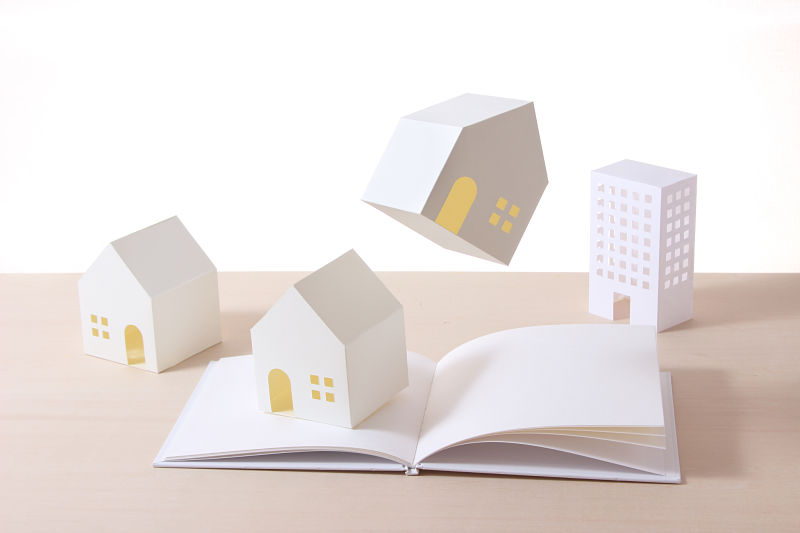 Condominium Confusion
When Buyers are looking to buy their first condo in Panama City Beach, whether you are downsizing, moving a child to college, or just want to own that perfect beach getaway, are certain things you NEED to know.
Many buyers are confused between the real differences between buying a Condominium, a Townhouse or a Duplex. You will hear Lenders, Appraiser's, Inspector's & REALTOR®'s using the shortened term "Condo" when referring to a Condominium. Do not let the shortened term lead to believe the buying process of a "Condo" is any less complicated, if not more so than buying a Single-Family Residence.
Investing the time to do your research, and hiring a REALTOR® with a specialty in condos will simplify the process in terms to type of ownership, financing options and fees.
What is a Condominium
A Condominium may be attached, resembling an apartment type building, or detached, and will be part of a multi-unit community. Many options are available in Condominium Living these days.
You can find Condominium Units as small as efficiency apartments, and as large as a typical home. The Condominium buyer will enjoy the use of the common areas without having to maintain any of these amenities themselves. Each Condominium Community will have its own set of CC&R's that will define what is included and it will be made part of the contract during the offer stage and at the Act of Sale. The Covenants, Conditions & Restrictions (CC&R's) are filed with the state's Clerk of Court where the Condominium Community is located.
The Department of Housing and Urban Development defines a Condominium as having these specific criteria:
"a homeowner association that holds either title in fee or a lease of prescribed length on the common area"

"mandatory membership of all unit owners (or units) in the association"

"the right of all unit owners to participate by vote in the operation of the association"

"lien supported assessment of the members to meet the association's budgeted operating costs (special assessments may be handled differently)
Simply put, the Condominium is a unit, that may be like an apartment within a community. You share ownership of the common areas and are required to pay dues. You are not responsible for all maintenance as you would be in a DSF home, including keeping the grass mowed. Depending on the CC&R's, you may still be able to add your own "personal touch", at your upkeep & expense. NOTE: Always check the CC&R's to see what is allowed.
Video On

Condo Do

cs
So, What Exactly Will I Own?
Condominium Ownership is a form of "fee ownership" or "leasehold" that has been filed and recorded as the divided interest in real property. Simplified, the Condominium Owner will own their individual unit space, and shared ownership in the common areas. Your ownership in your unit will likely include everything inside the walls of your unit as yours, and outside the walls of your unit as shared. Important to note, the Condominium owner will NEVER own the "land" in entirety that their unit sits on. The Condominium Association will own the land in what is referred to as "in common" with all unit owners being shareholders in the Condominium Association.
The major difference between the ownership of a Condominium Unit, and the leasing of an apartment unit is that Condominium Owners may build equity in their property over time. Most would agree, investing your money into an ownership versus throwing it away on rent, is a better idea overall. It is important to understand that not all Condominium Communities qualify for all types of financing. Using a REALTOR® to assist you in matching what you are looking for in a unit to what you can buy, will save you a lot of headaches & wasted time.
Get The Value of Any Condo in Panama City Beach

All The Perks, None of the Work



Your shared ownership in Common Areas such as green space, recreational areas, fitness rooms, swimming pools, tennis courts and more, give you the luxury of the amenities without the upkeep. These amenities do not come cheap, you will likely pay a Condominium Association Dues higher than most Home Owner Association Dues. That being said, there are many benefits to the cost of the dues. The Condominium Association will take care of the cost and upkeep of the common areas. Also, many times your dues will pay all, or a good portion of the cost of insurance, taxes, utilities, most maintenance, and repairs.
Condominium Projects are popping up everywhere these days, and offering even more amenities than the Condominium of yesteryear. Today's families are becoming more dependent on dual incomes, leaving less time for the daunting tasks associated with the upkeep and maintenance of a home. Family and leisure time is more important than ever (as it is short in supply), and the amenities such as child care centers & schools on site, stocked lakes for fishing, beauty salons, business centers and Walk-In Medical Care facilities are an appealing answer to the busy Home Buyer. One extreme Condominium Project in Hollywood California, Sierra Towers, offers luxury services such as valet parking, concierge service and dog walkers. In Panama City Beach - we see a plethora of luxury condos including: Calypso, Edgewater and Majestic Towers.
Wills & Will Not's of Membership in a Condominium Association CC&R
You WILL pay Condominium Association Dues, either monthly, quarterly or annually

You WILL have to abide by the CC&R's

The CC&R WILL define what the Condominium Association WILL maintain

The Condominium Association WILL allow the Unit Owner a Vote

The Condominium Association WILL most likely raise your dues over time

You WILL or WILL not be allowed to rent your unit based on the CC&R's

You WILL NOT have to incur the expense and time associated with maintenance of your unit

The CC&R WILL from time to time have special assessments to improve, repair or maintain the property

You WILL be able to vote on special assessments, but it's majority rules.

You WILL have the opportunity to serve on the COA Board of Directors if you so choose to run for election

ETC….
Each Condominium Project will have different rewards and drawbacks to membership. One thing is for certain, if you choose the Condominium Lifestyle, you will be required to pay the Condominium Association Dues.
Special Assessments & Liens
From time to time Condominium Projects will put a Special Assessment up for a vote. This Special Assessment will raise your membership dues either for a specific time-period or indefinitely. These assessments are often voted on to make repairs or improvements to the common areas. They may add an assessment to be voted on that adds an amenity, such as a swimming pool, fitness room, or more landscaping. There are many reasons that a COA may add a Special Assessment, and it is important that the management maintain "transparency" in these matters. There is nothing that angers a Condominium Unit Owner more than those two words "Special Assessment", unless it is….the word "Lien".
The Condominium Association has quite a bit of power when it comes to collecting dues, determining when a Special Assessment is necessary and hiring an attorney to put a Lien on your property. Liens are a way of ensuring that a unit owner pays in a timely manner the amount of their dues & assessments. In Florida, a Lien can only be recorded if it is for items of "common expenses" that the unit owner falls behind on, or flat out refuses to pay. These Liens can include the initial fees owed, coupled with legal fees and interest. Once you pay the balance of your lien, it is removed.
Size Matters in Condos
The numbers don't lie. Americans are buying more condominiums than ever before. Reasons for this uptick in Condominium sales can be attributed to many factors. One such factor is that the Millennials! The Millennials make up 35% of homebuyers in the United States right now, and they love efficiency. Strapped by student loans and low wages, Condominiums are an answer to the Millennials first home purchase woes. Add to that the aging population that went through the "bigger is better phase" in housing, now down-sizing. Whatever the reason, Condominium sales are up with no downward turn in sight.
If this lifestyle is for you, do your homework and hire a Panama City Beach Condo REALTOR® in your area that has a proven track- record of experience.
Browse The Most Recent Panama City Beach Condos Below