8 Tips For Selling Your Home
Posted by Chad Miller on Tuesday, January 2, 2018 at 1:23 PM
By Chad Miller / January 2, 2018
Comment

Eight Important Considerations To Make When Selling Your Home
Selling your first home in Panama City Beach can be a real challenge especially if you are not familiar with the ins and outs of real estate. Indeed, you can find a real estate agent to help you sort it out, but it does not mean that your shouldn't have some basic knowledge yourself. You must have information about what is going on in the Panama City Beach real estate market and carefully analyse the situation before making that decision. Otherwise, you can end up having regrets about selling your home.
Find the Right Selling Price
Most of the homes that do sell, sell withing the first 60 days of being listed. This shows the importance of pricing your home correctly at the time its listed. You do not want to overprice it in the beginning with the intention of dropping the price down the road.

Before making a decision to sell your first home, you will have to deliberate on several things, the first of which is how much you would price it. Note that there are a lot of other condos for sale in Panama City Beach, and pricing it higher than its counterparts in the market decreases the chances that it will get sold. A very high price will prevent buyers from even giving your property a glance.
Do Your Research
Do your research before listing your home. Work with your agent on a plan on how you will look for buyers, how you will select from the bidders, and what challenges with your transition could be. Find out the trends Panama City Beach real estate. Review the real estate statistics for what is currently for sale and what has been recently sold in PCB.
First Impressions Matter
Make sure that your home looks stellar before you list your home for sale. It need not have new floor tiles or countertops. You also may not have to remove some older furniture. You do not want to spend a lot of money on matters that do not really count to the buyers. What is important is that every room is clean and tidy, no major repairs are needed, and that your front yard makes a good impression.
Be Ready to Sell
It is also important that you are certain about selling your home. Selling your first home should not be a decision that you just came up with one morning. It has to be something that you thought of thoroughly and are willing to do due to important reasons. If your reason for doing it is not right, you might end up regretting having sold your home. Having your home ready to sell includes letting it be shown easily to potential buyers. DO NOT require the buyer to provide 24 hours notice before seeing your home. If possible, use a lockbox so other agents can show your home easily. Keep the home clean and ready to be shown at all times.
Don't Seem to Eager
You also have to avoid giving bidders the impression that you are in a hurry to sell your home because they are likely to lower their bid or hold on to their initial offers. What you can do to avoid the pressure of having to sell your home as quickly as possible is to find a new property to purchase and get approved for a new mortgage before offering your first home for sale.
Hire an Agent
You also have to hire a real estate agent who can provide you with a robust marketing plan that tells of the actions they will take to sell your home. You should not hire someone who is not sure about what they are going to do to get your home sold.

Also, make sure that the Realtor is someone you can ask effective advice from about how to make your house be more appealing to the buyers. You will want to use an agent that has years of experience selling homes in your area and a level of expertise in selling your types of properties. You will want to make sure they have a nice website as this shows they are consistantly investing in real estate technology.
Consider the Benefits of Renting
It is true that when your home no longer suits you, selling it is a good option. But there are also cases in which renting it out is more sensible. For many homeowners in Panama City Beach - converting your waterfront condominium into a vacation rental can be very advantageous. If you are going away for a few years but still plan to come back to the place, it may be cheaper and less of a hassle to rent out your house until your return. Note that selling your home involves costs and a good deal of effort, even using our tips for selling your home in Panama City Beach. Yet, renting it out while you are away lets you earn extra.
It will also be smarter to rent it out if you can do it at a price that is enough to fund your mortgage interest or the cost of repairs. That way, you get to keep your home and still have a source of income to fund your expenses with. Moreover, if you you know that the price of real property will get higher over the next few years, not selling your home until then is advisable.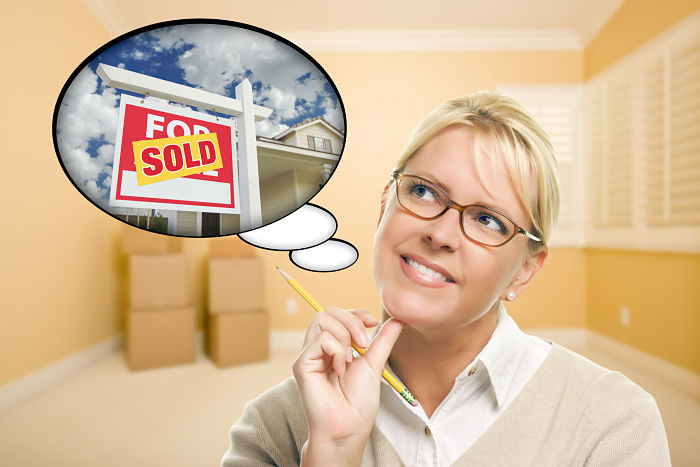 Sell When the Time is Right
In terms of time itself, spring is often the best when selling a home. A good weather means that you are better able to show off the good features of your home, not to mention the fact that buyers are more in the mood for looking out for properties during this time.
Families are also likely to move in the summer before the start of the school year. Yet, that is barely the surface of the decision making process. The best time to sell your home is when you are ready for it or when your home is no longer appropriate for you and the people you share it with.
For instance, you might need an additional room because you have a baby coming or that you have to transfer to a smaller house because your kids have moved out. Additionally, you have to make sure that you are financially mature to sell your home and purchase a new one. If you are having a financial crisis and it has been going on ever since, you might as well wait until you know exactly how to handle your finances before selling your first home.
Ready To Get Started?