How Virtual Reality Is Changing Real Estate
Posted by Chad Miller on Tuesday, June 26, 2018 at 2:02 PM
By Chad Miller / June 26, 2018
Comment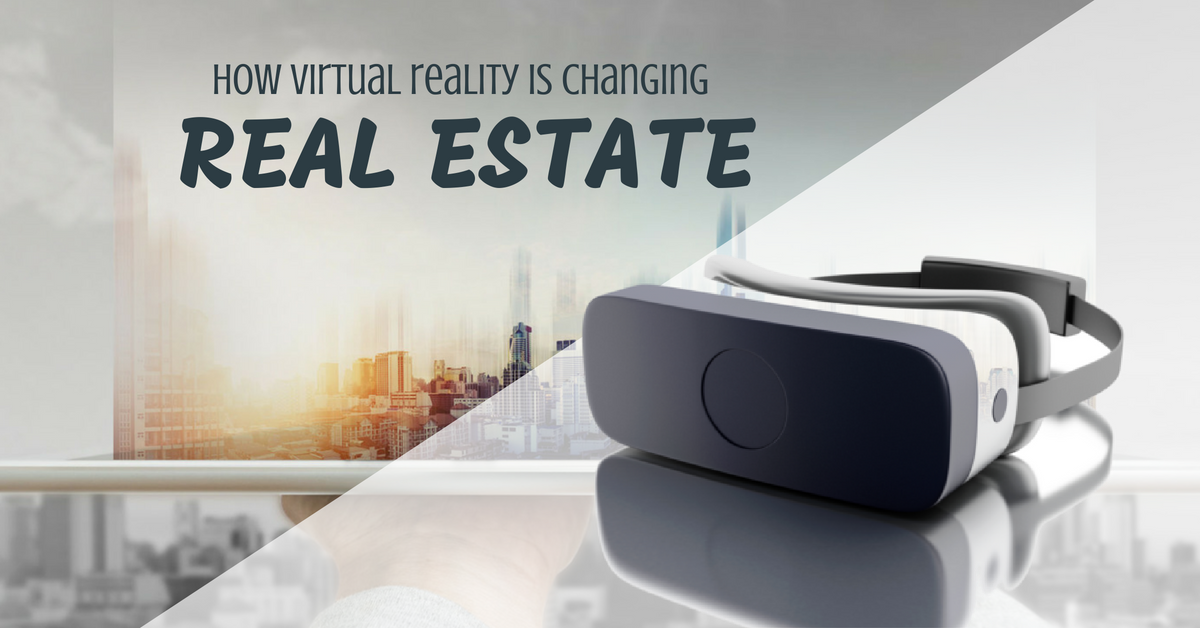 How Virtual Reality Is Changing Real Estate
When it comes time to buy a home, it has always been left up to the imagination of the buyers to dream about how the house would look with their own furniture and decorations. Real estate agents can tell you, it can sometimes be a hard thing to do. Not all buyers can easily imagine a space as their own, and more often than not, the buyers will pass on a house if the property is not staged in a manner they find attractive or appealing. This is one reason a seller and their real estate agent will spend countless hours discussing how the property presents itself to buyers. Staging companies have been very successful in making homes sparkle for the non-imaginative buyer mind, but there is always a factor of chance. Real estate technology is changing this dilemma for sellers, and in the process, saving them thousands of dollars. Here are some ways we are seeing this happen:
3D Tours
Can you imagine being able to tour a home from the comfort of your couch? Prachi Agarwal writes in this Realtor.com post about how her firm is making this a reality for all its buyers. Using technology, like 3D Matterport cameras, listing agents are able to take buyers on a very realistic tour of their properties without the buyer ever having to step into the home. Sellers love this added feature as it exposes their homes to more buyers. Real estate agents can only capture a certain amount in text and pictures. Buyers can more easily explore the homes via the 3D technology to look for the unique details on their want lists. The seller can eliminate unnecessary showings, which will help with stress of having strangers come to the house. When buyers are browsing listings online, if they see a icon for a virtual reality tour, they can easily click on it to visit the home. The feature allows for one to see a dollhouse view of the house and quickly move from room to room by clicking on specific area of the house. If you prefer to walk through the home as you would in person, you can click on the various circles to change your direction and perspective. You can literally open the front door to walk the entire property. To say the least, both buyers and sellers love this technology and the time it saves them in the process of selling and buying a home.
Augmented Reality
Have you ever wanted to see how the front of a house would look like with a different door? Anushay Qaiser has a great post on VR Times about how Home Depot makes this type of remodeling decision so much easier. Using the smartphone's camera, the user can easily look to see how a new feature, including a door, a faucet, a bathroom vanity, patio furniture and many others, will look through the Home Depot App. It is easy and fun. How does this augmented reality play a role in real estate? Kaya Laterman at the New York Times writes that augmented reality is helping home builders showcase their unfinished homes by showing the buyer what the property will look like after it is completed and furnished. Why the sudden surge in this type of technology? Kaya writes that Apple opened up the floodgates when it made its ARKit toolkit available for use, where developers can build apps to integrate augmented reality into the app's feature set. It is estimated that 900 million smartphones currently have some apps with augmented reality. Forbes Real Estate Council includes a post about how many listing agents are using virtual staging as a way to help buyers more readily visualize how an empty room might look with furniture and wall hangings. It should come as no surprise that one of the most frustrating aspects of showing a vacant home is the inability to make a certain room shine due to nothing being in it. Augmented reality changes the game by giving buyers a better presentation of the home's overall appeal.
Virtual Reality Headsets and Online Games
Nothing works as well for real estate agents and home builders to convince a buyer by showing the home through virtual reality headsets. Konrad Putzier writes for the Real Deal that architectural firms are using the virtual reality headsets to help sway reluctant clients to change building designs. Even though it is slower in adoption of the technology, office leasing companies are beginning to use virtual reality headsets to help their clients see what a space will be before they even visit it in person. Some real estate brokerages are using the technology for training their own agents. Erica Christ offer writes an interesting post for Realtor.com about how firms are moving away from the traditional brick and mortar offices for online ones using the cloud. These brokerages have to find a different way to train their staff that also allows their staff to meet together. Virtual reality helps brokerages to jump this hurdle by giving their agents a virtual reality game to learn and network. This first-person, game-like interface allows agents to interact using avatars in a way to build team cohesion and keep the agents actively involved in their brokerages even though they all work from home. If the brokerage needs to hold a meeting or training event, their agents just log into the system to attend it using their avatars. You can't get more high tech and agents love it! Virtual reality is a real estate technology helping clients gain a better experience as well as help a Realtor work more efficiently. You have 3D tours that help buy a home without having anyone set a foot in it. You have augmented reality helping real estate agents assist buyers with imagining a home as their own. Virtual reality headsets are used to help clients with planning decisions, and virtual reality games empower home based brokerages to keep their staff happy and engaged.