Is Panama City Beach a Good Place To Buy Real Estate?
Posted by Chad Miller on Wednesday, December 27, 2017 at 2:50 PM
By Chad Miller / December 27, 2017
Comment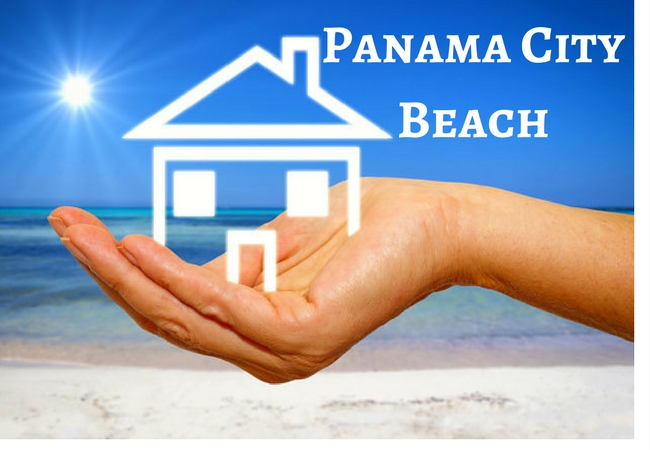 What You Should Know About Panama City Beach, Florida
Panama City Beach is a city in Florida and has a population of 36,877 people. The current median home price in this city is $185,000, while the median household income is $45,620. The rate of unemployment in Panama City is 5.5 percent, while the one-year appreciation rate stands at 14.2%. On the other hand, the one-year job growth rate is at 2.4%. Panama City Beach is know for the massive influx of people that come to visit the sandy beaches and beachfront condos during Spring Break. Because PCB is a vacation destination, many people buy condos for sale in Panama City Beach for investment purchases. It is not uncommon for investors to purchase a condo in Panama City Beach for use as their own personal Vacation Rental.
Real Estate Trends in Panama City Beach, FL
Housing markets all over the United States have begun to exhibit signs of life, particularly in Panama City Beach, Florida. The real estate market in this city has turned a corner and appears to be in a position of capitalizing on the rebound. Panama City Beach, unlike its distant cross-state neighbors like Miami, has heavily depended on the activities of the foreign investors. The real estate market of Panama City Beach has really grown, and both prices and sales are increasing at a pace that is sustainable. This makes the prospect of investing in the Panama City Beach real estate a much more lucrative venture.
Good Time to Invest in Panama City Beach
Prices have continued to grow in the real estate market of this city, and its 1-year appreciation rate has topped out at 14.2%. Over that period, homes in the city have also appreciated at a rate that doubles the 6.7 percent for the national average. But despite the elevated rates of appreciation, the prices of homes in Panama City Beach are still averaging at an affordable $185,000, in comparison these homes are nearly $19,000 less than the overall national average.

Homeowners in Panama City Beach have been lucky to take advantage of increasing property values. Property values in Panama City Beach have been rising. Get Your Panama City Beach Property Value HERE. With a record-breaking high appreciation, homeowners have witnessed an average equity increase valued at $25,449, just within the last one year. For anyone looking forward to investing in Panama City Beach, Florida, this is significant news to take into consideration this year.
Job Growth in Panama City Beach
The prices of rent are also very stable in Panama City Beach, FL, and the rate of availability is still very high. It is a fact that no healthy real estate market can be complete without an economy that is fully supportive. Having pointed out that, the job sector in Panama City is very encouraging and is able to support steady growth for a very long period of time. The unemployment rate of Panama City Beach currently stands at 5.5%, which is the same as that of the national average.

There has been a 0.8% improvement in that sector over a period of one year. But the job growth rate of Panama City is perhaps, maybe the most encouraging bit of this city. The local employment is currently growing at a rate of 2.4%. The real estate market of Panama City is more affordable if compared to a number of cities all over the country. The average homeowner in this city spends close to 11% of their income on their mortgages. So whereas Panama City Beach is quite affordable compared to the past rates, those who are on a fixed budget and first-time buyers must consider this carefully.
Featured Panama City Beach Condos For Sale
Things to Do in Panama City Beach Florida
Panama City Beach truly offers something for everyone. In fact, there is nothing like living in PCB and enjoying the sandy beaches and crystal blue waters. As the site of the final WCW Monday Nitro, Panama City Beach has since grown to become a major attraction in Florida. In fact, property sales across the area continue to soar in alarming rates. This includes beachfront properties, along with waterfront stilt homes and luxurious apartments. From elegant condos to mid-rise and high-rise units, PCB is truly the place for prime real estate in South Florida. It is also a haven for tourists and guests that simply love the cool sea breezes, social clubs, and fine dining and entertainment establishments.
Family Activities in Panama City
There are many things to do in Panama City for the entire family. In fact, one of the top attractions is St. Andrews State Park. This Park features barbecue pits, along with breathtaking scenery and picturesque backdrops. There are also plenty of walking, jogging, biking and hiking trails for nature lovers and enthusiasts. With soothing sea breezes to swimming and all nautical - aquatic activities, the Park is a great place to spend quality time with loved ones and friends. In fact, St. Andrews State Park features the best camping grounds, as well as charter boating and fishing for the entire family!
Gulf World Marine Park
Gulf World Marine Park truly captures the heart and soul of Panama City Brach. In fact, the Park features tropical gardens and plenty of sea-life in their natural habits and niches. You will also be amazed at the shark feeding shows, along with dolphin encounters. You and your loved ones will equally enjoy the sea lion, parrot and dolphin shows, which are especially loved by the kids. Whether for couples or huge families, Gulf World also has snack kiosks and plenty of fine eateries and cafes. Enjoy a wonderful day or natural attractions, which are not far from the local amusement parks. You can even pet the sea turtles that come onshore on the white-sand beaches!
Man in the Sea Museum
The Man in the Sea Museum is another great place to visit in PCB. In fact, this museum shows the history of scuba diving with plenty of displays, artifacts and interactive -hands-on exhibits. The MITSM is the perfect place to spend a nice afternoon, while learning about the history of water sports in the area. You can also have a delicious lunch at one of the local restaurants or seafood counters. If you love diving or want to take some lesions, this too is the place to be. The Museum is adjacent to the aquatics center - where you can book charter fishing trips or take diving and snorkeling lessons. If you love the warm weather and beautiful tropical environment of Florida, nothing speaks the region more than Panama City Beach. These are but a few attractions that PCB offers to its residents and guests. For more information, simply check the Web or speak to your local real-estate agent in Panama City Beach.