Panama City Beach Vacation Rentals
Posted by Chad Miller on Monday, July 24, 2017 at 11:05 PM
By Chad Miller / July 24, 2017
Comment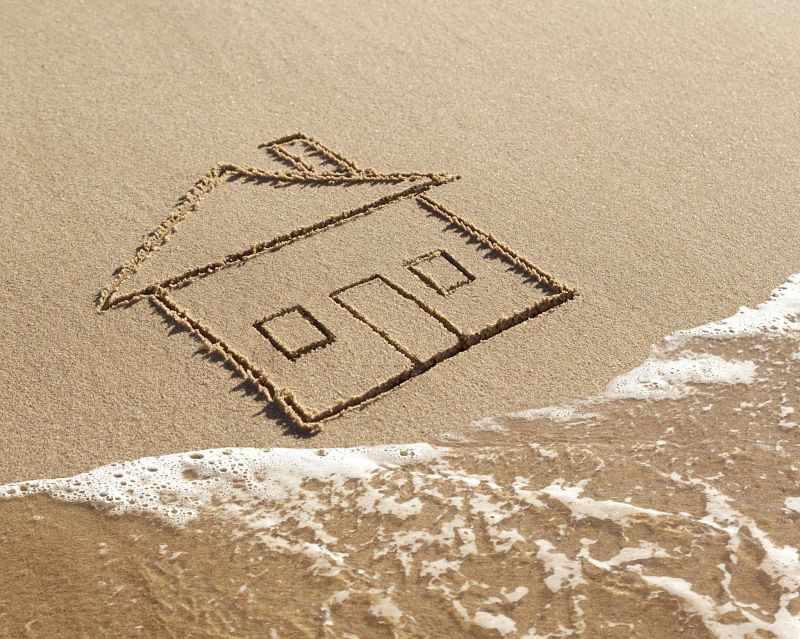 Vacation Rentals in Panama City Beach
With vacation rentals, guests can plan their ideal getaway by selecting a home away from home that has everything provided in a location that suits them.
Many Condominiums in Panama City Beach become rented out as vacation rentals. Many of these are waterfront properties often provide more space, privacy and convenience than even the most luxurious hotels on the beach.
Panama City Beach has over 17,000 condominiums, many of which are rented out continuously as vacation rentals. With Panama City Beach being on of the most sought after tourist destinations in Florida, condo owners can grow equity while creating some monthly cash flow. Needless to say, if you are the owner of a vacation rental on the beach, you always have a luxury getaway as your personal vacation spot.
Although the beachfront condos are in the most demand, vacation rentals are available in other locations in and around PCB. This provides options for vacationers - both tourist areas and local neighborhoods are available. This makes vacation rentals in Panama City Beach a very desirable option for large groups, families with children and private travelers alike.
Search For The Perfect Condo/Vacation Rental
Filter an online property search by location, price, number of bedrooms, number of guests, ratings, or a huge list of amenities. If yo are thinking of purchasing a condo to rent out as a vacation rental, your best investment starts with choosing a REALTOR who specializes in condominiums. If you are interested in planing your next vacation, you can customize your search for the perfect vacation rental at over 17 online booking websites and you can be booked immediately, just like a motel or hotel room.
Most Recent PCB Condos For Sale
Vacation Rentals in Other Parts of the Country
When booking a vacation rental in other locations around the country, you can expect whatever you can envision. Whether you are searching for a furnished beach house, ski cabins, oceanfront real estate in Cabo, or perhaps a modern apartment in New York City, your options are limitless.
Vacation Rentals Wordwide
With over 20,000 apartment listings in 206 countries around the world on one website alone, it is possible to find your dream vacation getaway at a price you can afford. Other aspects of vacation rentals that make them more amenable are that they are more often pet-friendly, and/or are near attractions such as that big beach resort or golf course.
Vacation Rental Amenities
Not everyone is looking for the hustle and bustle of the busy, public scene. A REALTOR will take photographs of the property and list it on the website so that you can see what you are paying for before you book it.
Amenities such as a fully furnished kitchen, including microwave, dishwasher, toaster, pots and pans, and the like are common, as often these properties will be a home-away-from-home for the property owner.
Living The Local Life While on Vacation
You will most-likely also be up on the whereabouts of local grocers and markets, pharmacies, hospitals or walk-in clinics, movie theaters, etc. Late availability offers may feature or also include listings that are up to 40% off rates for specific date ranges. Other luxuries can include access to private pools, waterfront views, private clothes washers and dryers, Internet, Cable or Satellite TV, a private dock for fishing and free entrance provided to local attractions.
Unlike a Hotel
Private bedrooms and bathrooms mean you do not have to share everything, unless you want to. Dine and visit with family or guests in the privacy of a spacious living room and stock the refrigerator with what you want to eat and drink. Snacks and beverages are at the ready. This is a luxury all its own.
You can relax, go at your own pace, choose your own activities and enjoy a "home away from home" of your own, for however long you have chosen to stay. Saving money on food, nightly rates and maid service means that you will have extra money for the fun stuff!
Vacation Rentals Come Stocked and Ready
Books, games, magazine and cards may often also be available if the inevitable rain shower should appear, or if you choose to spend the day lounging. No need to feel you are missing out on anything with all of the comforts of home right there with you! No having to sneak the family pet past the front desk or worry if the kids are being too noisy. No matter if the music is too loud, or the TV, depending on your location. No room service knocking on your door at 6am or worrying about your valuables being rummaged through or stolen during your absence, either.
Do Your Thing
Do you have a morning routine you would rather not change? Yoga, meditation, or jogging daily is much easier to continue in comfortable, laid back surroundings, including a quiet neighborhood. What about something a little bit closer to the main thoroughfare? Shop the local shops, eat local cuisine, all without standing out like a tourist or having to check your watch to mind your schedule.
Advantageous
To Condo Owners Too
Some condominium or vacation rental owners may want to rent out their properties while away not only for additional income, but to ensure someone is there while they are traveling or out of the country. As a mutually beneficial arrangement, the owner will likely be even more happy to be personally sure you are pleased and satisfied with the quality of the rental.
These are just a few examples of the reasons vacation rentals stand out as the best deal you can get as opposed to beachfront hotels, resorts or other more expensive properties.
Compare prices online and see for yourself! Book your dream getaway today!
Need Assistance With Real Estate?
Just fill out the form below.