Strategies For Selling Your Panama City Beach Home
Posted by Chad Miller on Tuesday, August 29, 2017 at 12:35 PM
By Chad Miller / August 29, 2017
Comment
Selling Your Panama City Beach Home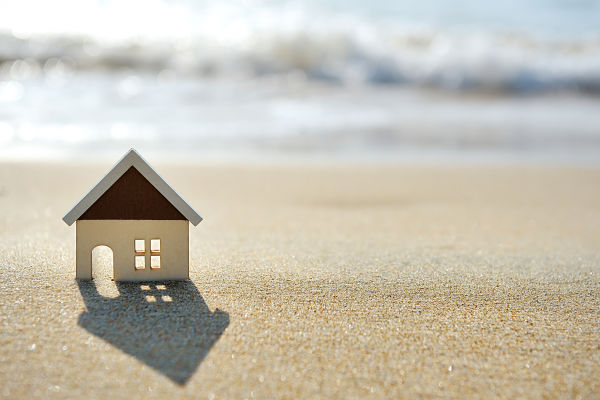 Make Your Home Stand Out
The Panama City Beach housing market is full of homes for sale and the competition is allowing homebuyers to be a bit more choosy in the homes they buy. Although there are a lot of DIYers out there just looking for a fixer upper, the majority of homebuyers want a finished product.
Buyers are looking for the best and you could easily be missing a large number of your market if your home is not in pristine condition when you put the for sale sign in the yard.
Upgrades do not have to be expensive. There are a lot of simple things that you can do to make your home look beautiful and have it ready to wow potential buyers.
Make a Good First Impression
Curb appeal is crucial to make a good first impression. How your home looks when a buyer drives up can make or break a sale. If it's too run down looking some may not even bother to stop, so make sure your home's lawn is immaculate. Mow the lawn, prune the bushes, weed the garden and plant flowers.
A cluttered exterior can make buyers think that there might be problems with the interior maintenance as well. Be sure to clean the gutters and pressure wash the outside including the siding, walkways and driveway.
What Would You Want to See?
If you want to sell your home In a buyer's market, then it must be in the best possible condition. Examine your home carefully and take care of any major defects like broken windows or a leaky roof, repair wall damage and closet doors that are hanging off of their railings. Pretend you are the buyer searching for homes for the first time. What would you want to see?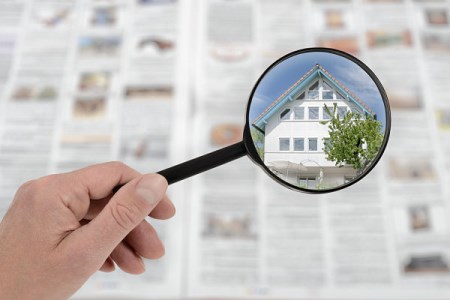 Front Door Magic
This is one of the oldest tips for selling a home. A fresh coat of paint can really make your front door stand out. Try a contrasting color in red or blue. Replace your old faded house numbers so buyers them from the curb, make sure your mailbox is repaired and painted if needed.
Get a new welcome mat and some fresh flowers in pots to welcome your buyers. All these little things can go a long way in helping to make a good first impression and give your home the "curb appeal" that buyers love.
Clear the Counters
It's very important when attracting potential buyers to depersonalize every room in your home. You want your buyers to envision themselves and their cherished things on your shelves and counters.
One way to get this done easily and efficiently and to start getting your packing done in anticipation of a quick sale, is to rent a storage unit for knickknacks, photos, extra furniture and other personal items. This gives your potential buyer a chance to really see what your home can be for them.
Buyers will Open Every Drawer
Now, you know that you would open the closet doors if you were buying a house and so will your buyers. So be sure to organize them to show their potential for storage. Messy closets can give the appearance that your home doesn't have enough storage. This includes kitchen cabinets and linen closets and declutter the drawers in the kitchen.
Top to Bottom
Dust and clean everything from your ceiling fans to the floors and everything in between, Make sure every surface shines. Don't forget the picture rails and the woodwork and tile surfaces. Dust the pictures still on the wall and it's also a good idea to wash your curtains so they are fresh as well.
Neutral Colors are Like a Bank Canvas
Maybe you don't think your interior needs to be painted but if you have a lime-green bedroom you may want to take the color scheme down a notch or two as it may turn off some buyers. Try painting your walls a neutral color that will appeal to a wider range of buyers. A little tip: Newer paints with the primer already mixed in can make painting a room a breeze.
Bad Smells Can Turn Off Buyers
Do whatever you can to eliminate any bad odors in the house. Remove the litter box if possible and spray an air neutralizer throughout your home. An air cleaning unit is also helpful if you have one. When you are showing your home, make sure to fill it with inviting smells. You can put out fresh flowers or baking a batch of cookies fills the house with yummy smells and also gives you a wonderful "welcome to my home" treat for your potential buyers.
Are You Ready Emotionally?
Selling your house can be an emotional experience as you say goodbye to the place you have called home. It's important for you to know that your interests are protected and your emotions don't impede your decision-making.

Selling a home relies heavily on marketing and exposure, and with so many homes on the market this can take a lot of effort and time. Buyers have many avenues to find homes for sale, especially in today's digital age. But as a seller, your home won't sell if no one knows it's available. So, how do you market your home? How do you make it stand out from the other one for sale down the street?
An Agent Can Really Help
Hiring a registered real estate professional who has knowledge of Panama City Beach Real Estate is the most efficient way. An agent will work with you on the best marketing strategy for your home and help you to highlight its unique features but, more importantly, they will know how to get buyers to come through the front door.
When hiring a professional REALTOR be sure to have a thorough conversation with them about the list price for your property. They will provide recent sales in your area and help you to determine what other similar homes in your area have sold for recently.
Ask questions and gather from your agent all the information you require and make sure, before moving forward, that you are comfortable with the strategy. It's always a good idea to document your agreements and keep a schedule with your listing agreement to avoid misunderstandings down the road.
Your agent will also help you in the staging process with suggestions. A good agent can be your best partner in selling your home. They represent you and take on the tasks that can make any home seller crazy, especially when trying to manage a job and raising a family.
A New Chapter
Whatever you decide, selling your home is like starting another chapter in your life. So be excited, do the work and make that sale!
---
Ready To Sell Your Panama City Beach Home or Condo?
Get In Touch!
Phone(850) 866-5500

Address Chad Miller
FLRE #658565
Miller & Associates Realty, LLC
108 Estes Place
Panama City Beach, FL 32413