The New Real Estate Concept - 'White-Boxing'
Posted by Chad Miller on Tuesday, September 11, 2018 at 2:45 PM
By Chad Miller / September 11, 2018
Comment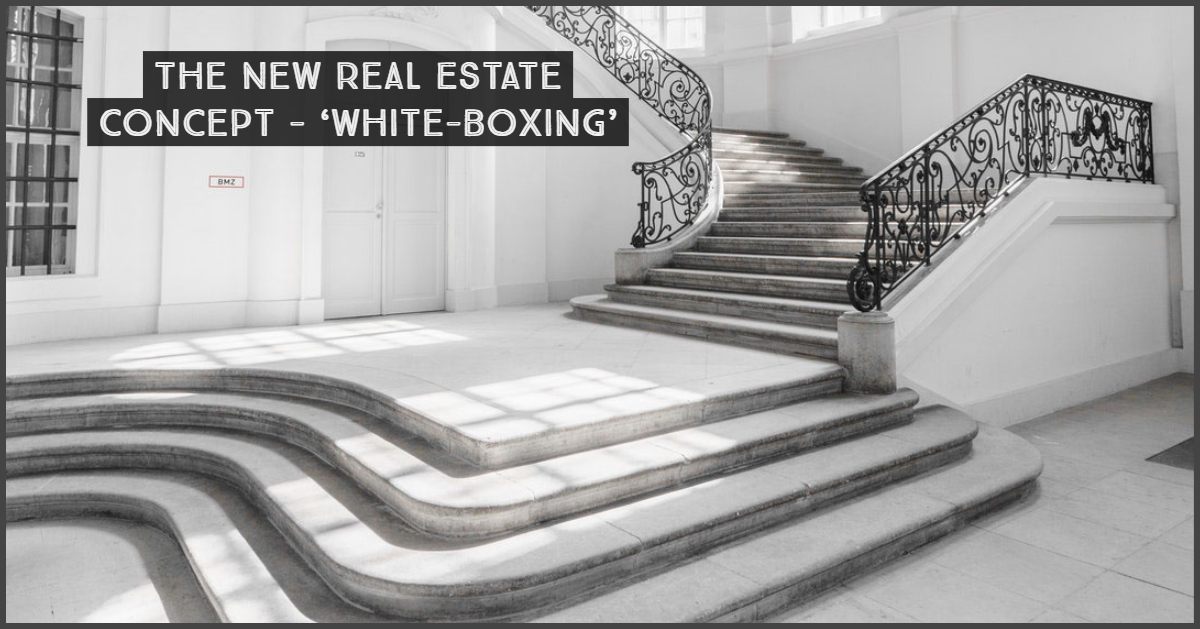 Staging and White-Boxing
Staged real estate properties are fast becoming a thing of the past. Staging meant that if you were selling a property, you would furnish it, repaint, conduct repairs, etc. to make it marketable. Today, luxury sellers and buyers, both on the East Coast and the West Coast, are doing the opposite of staging, what they are calling "white-boxing."
A few years ago, to buy or to sell a home, buyers and sellers normally would like to see a home in a lived-in condition which is why staging was always so popular. Staging seemed to perpetuate the idea that sellers would get more money from marketing their property in a fashionable manner.
Now there is an alternative. White-boxing is about the stark reality of showing bare walls, bare floors, and bare ceilings. What remains after fringe accessories and furnishings have been removed from a home are code required basic lighting, heating, air conditioning, ventilation, restroom fixtures, hot and cold water.
Interior vs. Exterior
White-Boxing is not about improving interior aesthetics, but rather projecting the value of the location of the property and having buyers use their own imagination for designing and envisioning their own interior space layout.
White-Boxing is also called 'vanilla box,' in certain locations. Neither synonym has anything to do with the color of the home, apartment, commercial space, condos, townhomes or other high-end real estates such as the 30A corridor.
White and vanilla are terms used to identify the property as being clean, crisp, with an unfinished interior. Currently, the white-boxing concept is preferred by Realtors, high-end or luxury landholding property owners, and sellers.If an owner or a Realtor is white-boxing a property, then the whole idea is to highlight what makes the property saleable.
The outdoor real chattel aesthetics are promulgated to show the buyer the great scenery that they are investing in, the location of educational institutions nearby, and many other locale advantages. Realtors believe that it is all about location, location, location.
First, a location affects a property's future resale value. Secondly, locations identify a buyer's lifestyle, such as playgrounds for children, nearby golf parks, chef-inspired dining establishments, or great walking trails. These outdoor amenities are more impactful than a home that has been designer staged.
Envision With An iPad
Realtors showing the bare indoor aesthetics are designed to plant in the client's mind how their own lifestyle design amenities will look in their new home. Due to modern technology, closing your eyes and envisioning how your new home can be furnished, has been replaced with new technology that is placed in the buyer's hands, in the form of an iPad for example.
Potential buyers use an iPad with a virtual reality tour program designed to view their potential floor plans. In white-boxing, buyers can use computer-generated images of potential layout designs of their choosing in each empty room.
The virtual renderings of a client's thoughts and ideas allow them to visualize what their new home will look like when the architects and designers have completed their work.
Benefits of White-Boxing
White-Boxing is certainly not for everyone, but it is here and its concept is being used in residential homes and in retail plans. When Realtors are showing a residential property, they must reveal any problems that exist and which must be fixed. Thus, this is all that potential buyers will think about rather than its design potential.
Buyers may only focus on the fixer-upper problems rather than a property's potential. However, if everything is removed down to the bare bones, then a home or retail space is more enviable and buyers will only concentrate on locality and future designing possibilities.
Also, buyers normally will tear out everything anyway and put their own plans in place. Now, with white-boxing, buyers are exempt from spending lots of money for a re-do, because laying before them is an empty viable space.
Realtors working with luxury properties have included a new category into their listing. White-Boxing is now a known real estate listing. This means that buyers and sellers understand completely the type of upgrades and improvements to expect.
Vanilla Box or white-boxing is a luxury realty category but this is deemed to become a traditional schematic plan. Millennials believe in stripping down and implanting their own spin on their wants and needs. Included in their strip down plans are realty properties.
Therefore, this is why a white-boxing realty option is an attractive solution for residential and commercial properties. White-Boxing is more ecologically friendly when you purchase a stripped-down and a more appealing property to build your own design, rather than tear down and re-build again.