Things You Should Know Before Buying a Waterfront Home
Posted by Chad Miller on Tuesday, November 28, 2017 at 3:06 PM
By Chad Miller / November 28, 2017
Comment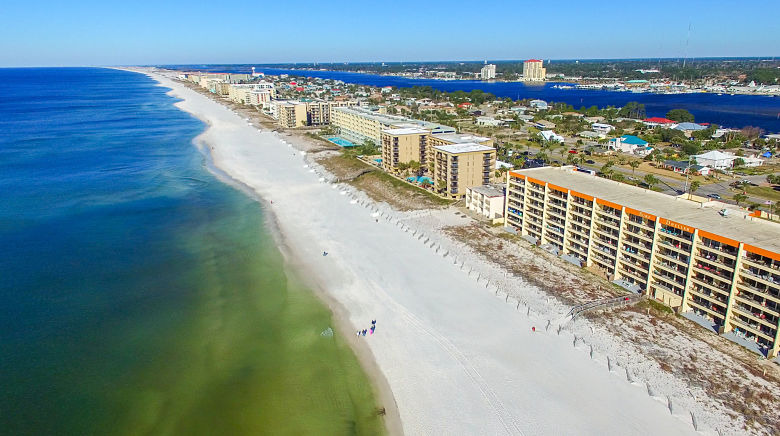 Waterfront Homes
Are you thinking of living in a waterfront home or condo, away from civilization, in a serene location, waking up to the sounds of nature? Well, if this is your plan then congratulations; not many people can afford this celebrity-like lifestyle. But, buyer beware, buying a waterfront home is a different ball game altogether and can be way more complicated than purchasing a home located on a street in the suburbs.
However, not to worry, you have come to the right place because here are some great tips for buying a condo in Panama City Beach:
Maintenance of a Watefront Home
A waterfront home takes a beating from the environment due to the violent storms and sea salt and humidity. This means that the maintenance cost for such homes is usually high. You should consider the cost of maintaining the siding, the roof, attachments and pipes and evaluate whether you can manage to pay the maintenance costs comfortably.

Although a home warranty can protect a new homeowner from unforseen, costly repairs...they generally do not cover basic maintanance and upkeep.
Hire a real estate agent who specializes in waterfront condos. Experts are always in the business of knowing what to do. There is the right time to work out, the right time to eat and the right time to invest in real estate. Experts also will guide you on the legal requirements and compliances with the law. The experts have a third eye! There is a thing they will see that you have no clue about.
Income Stability
How stable are you economically? Is it a jackpot you won? The initial dow payment of the home is possible but have you thought about how you will pay that mortgage, including taxes and insurance? These are some crucial questions before you narrow down to that home. Consider the future income situation before you search for condos for sale.
Goals with the Property
Waterfront homes are usually not ordinary homes and can be expensive to acquire. Are you buying your waterfront home as a primary home for your family or maybe it's a vacation rental?

For a primary home there are many good, affordable options and you need not to invest so heavily. For many people, the beachfront condo is a great option. Condo's can be much less expensive to purchase and maintain.
Some of the Most Popular Waterfront Condos in Panama City Beach
Review Your Condo Docs
when purchasing a condo, there are certain "condo docs" you should be aware of and review. Below is some explanation of the condo docs.
The Real Estate Market
Supply and Demand forces play role in this too! Are you monitoring the condo prices around your area? To see the most up to date Panama City Beach Real Estate Statistics - Click HERE.
Staying up to speed with what is currently happening with home pricing Panama City Beach is crucial. If waterfront condo prices in particular area are low and your finances are where you want them to be, you can be in for a great deal.

You can sign up to get immeidate listing alerts when new condos hit the market that fit your search criteria. With the #PCB real estate market being so hot, if you want to get the best deal on a PCB condo - you need to get your offer in quickly.
ExtraI Insurance Costs
Waterfront homes need special insurance coverage since they are exposed to unique threats like storms and hurricanes. You will need three insurance policies for most waterfront properties including a flood policy, a wind policy and a general hazard policy for the house. Find out about the insurance requirements before you begin the process of buying the house.
Conclusion
Waterfront homes are the best. It is not only an investment in property, but also in your happiness and quality of life. They bring lifelong enjoyment and relaxation providing you with your dream home.
Ready To Talk To a PCB Condo Expert?