9 Tips For Buying a Condo in Panama City Beach
Posted by Chad Miller on Tuesday, August 8, 2017 at 10:27 PM
By Chad Miller / August 8, 2017
Comment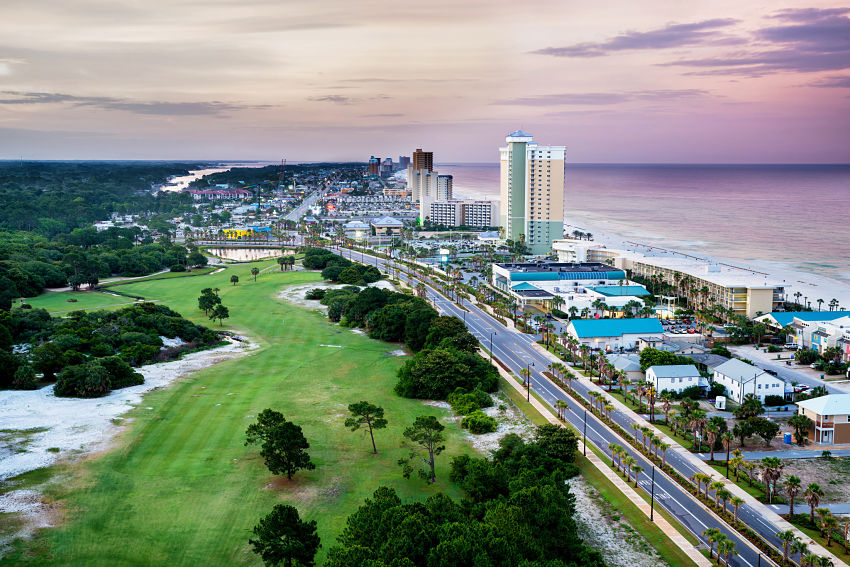 Buying a Condo
Have you ever imagined selling your home and starting a venture in a new city? What about living ocean-side in Panama City Beach, Florida?
It's a much easier thing to accomplish than imagined!
Purchasing one of the condos for sale in Panama City Beach, whether it be for the first time or the fifth time, is such an exciting experience! But with a new terrain, there are a few things you need to make sure you acknowledge before settling down on your location.
Here are a few tips for your condo purchase:
First things first: Find an agent who is very knowledgeable about ocean-front condos. There are very many agents up and down Panama City Beach, and some may have a specialty on ocean-front, while others are more inland. Get a REALTOR who specializes in Panama City Beach Condos. Make sure that you are very realistic when it comes to these "good deals." They are good deals for a reason. Make sure to inquire about ocean conditions or any issues the previous owner may of have. It wouldn't hurt to ask locals or neighbors about certain locations as well.

Trust your gut. You may tour the perfect condo, right on the water, and fall in love with the structural aritech of the condo complex. Believe me, I thoroughly enjoy a nice marble bathroom and nice view of the Gulf. But was there something that made you feel iffy? Maybe the parking isn't suitable for when you have visitors, or the patio isn't large enough to accommodate a nice patio set. Be cautious of these feelings. I guarantee there is the perfect condo, with every feature you want, made just for you!

Loans do matter. Keep in mind that ocean-front properties are much more expensive than homes further inland. You're paying for the beauty of the ocean, and it is well worth it! However, these loans can quickly fall into the "jumbo mortgage" category. These types of loans exceed the regulated limit and lenders normally considered extremely qualified buyers. So start the process early. It will save you a lot of trouble once you find the property of your dreams.

How high is too high? There are many ocean-front condos on Front Beach Road. Some may be 12 stories high, while others are 31 stories high. Since these lovely condos are located directly on the water, you need to make sure that the home you love is structurally safe. High winds, storm surges, and flooding are major concerns to consider when choosing your home. Make sure proper storm shutters are installed and that there is an evacuation plan in place in case the weather gets a little rough.

Be Progressive. Life happens right? Insurance policies on ocean-front properties consist of three different factors: flood policy, wind policy, and a general hazard property. If you can get them through one insurance company, excellent! However, it is typical that the three policies are through different insurers. Ask your REALTOR who they recomend for a quote. REALTORS who specilize in waterfrong condos will have insurance people they have worked with and had good experiences.

Let's talk upgrades. This also ties back to point two. Government agencies are difficult to deal with, so any improvements made to your new home may not be feasible. It's a good rule of thumb to inquire about any upgrades early on. For instance, maybe the master bathroom needs a little updating. It would be good to know if you can demo anything before you pay a contractor and for all the materials, just to be told no. Make sure you direct your question to your agent before you get too excited.

Let's talk bills. Living in the suburbs, there are many options available when it comes to internet, cable, electricity and water. Thankfully with ocean-front condo living, all of that is pre-selected by the property. Water and power are through one company that has a rate specifically for that property. But when it comes to internet or cable providers, you are able to chose the speed and provider that services that particular location. Talk about ease! However, if you decide to transfer services, make sure to inquire to said company or whether or not they can accommodate the move to your new home.

It's all about location. No matter where you choose to live on Front Beach Road, your views are going to be marvelous! But be cognizant about what you're near. It's a beautiful thing to wake up and see the ocean every morning, but having to drive 30 minutes to get to the nearest shopping mall may be more of a hassle than it's worth. Thankfully, Panama City Beach offers many condos relatively local to whatever your heart may desire. For instance, there are many incredible Edgewater Beach Resort Condos for sale and all have uniqe aspects but the same consistancy of the location.

Review The Condo Docs. This is something you will want your REALTOR to do in detail. Anything that you will be responsible for can be found in the rules of the Declaration of Covenants, Conditions, and Restrictions (CC&Rs). If you are unclear about any rules, the management company would be happy to assist in any clarification.

Home Sweet Home! Move in and enjoy the view!
This could be the best move of your life, and hopefully these tips help alleviate some of the questions that may arise when searching for a home. Panama City Beach can't wait to call you family!
Welcome home!
Understanding Waterfront Condo Docs